Whistic Awarded
'Best Companies to Work For'
by Utah Business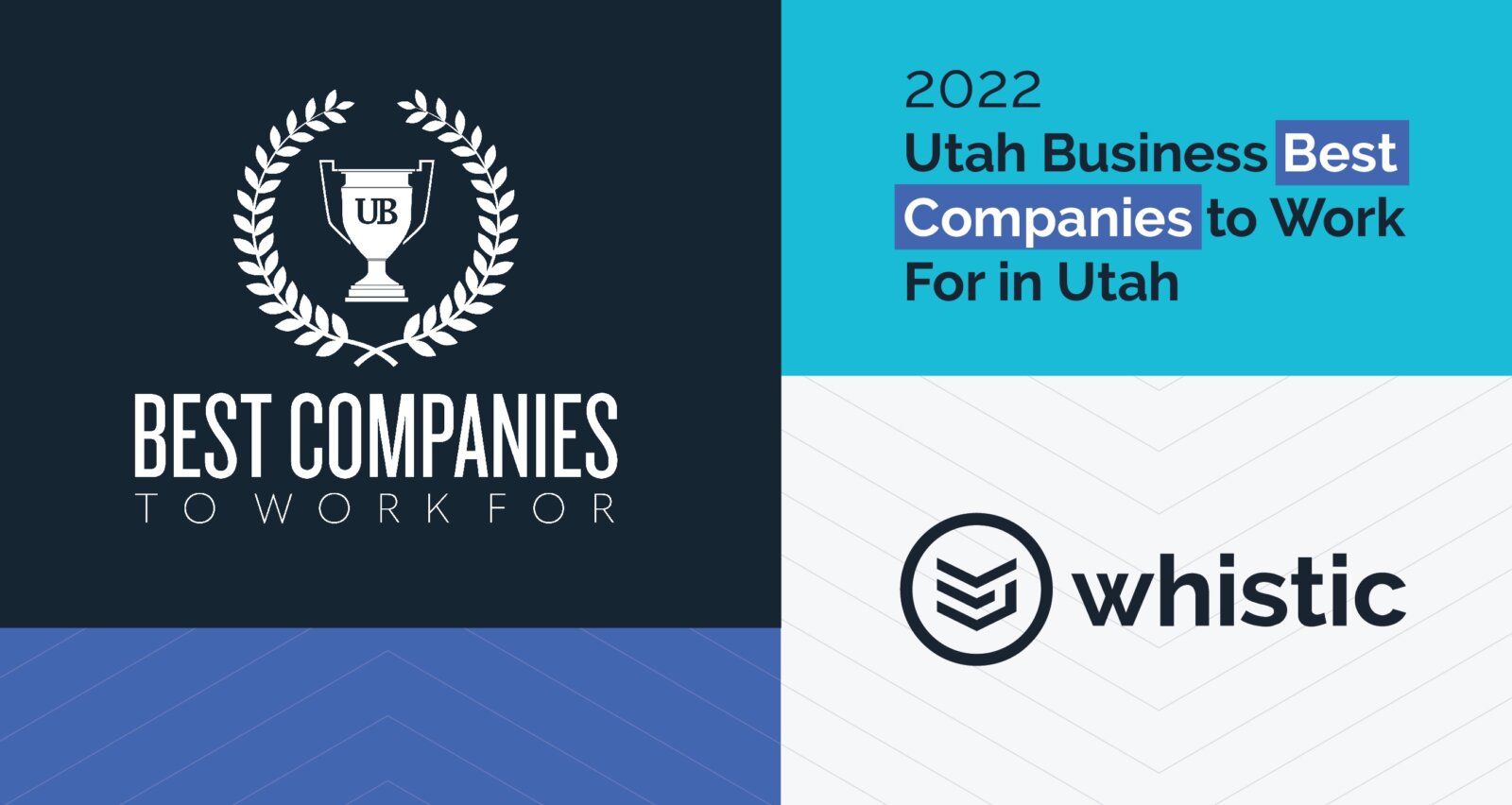 Utah Business anonymously surveys thousands of employees about their workplaces each year to determine the employers who stand out as the region's most supportive and best. The 2022 list acknowledges organizations that are exceptional as employers and are setting new standards in their industries.
The Best Companies to Work For Award recognizes Whistic for ​"Community, internet stipend, stock options, supplement to health insurance premium, floating holidays, early end on Friday, quarterly bonuses, family and service days, and Whistic DNA days of extra PTO."
One employee noted, ​"I love the focus on work-life balance that Whistic offers…and the support for family and community-focused activities."
Whistic helps companies proactively, securely, and transparently share security documentation in order to accelerate sales and enables information security teams to accelerate their ability to assess vendors without having to request a questionnaire (a Zero-Touch Assessment™). This approach takes the assessment process from a 12.7 day average questionnaire turnaround to a same-day assessment using a Whistic Profile accessed on-demand from the Trust Catalog.
Read more about the award on Utah Business.